Eastern Counties Railway - London
What we now know as the 'GE Main Line' was opened in stages. Reaching from Shoreditch to Brentwood in 1840, it was extended to Colchester in 1843 and to Ipswich in 1846. The line from Ipswich to Norwich was built by the Eastern Union Railway and was opened in 1849 allowing Eastern Counties train to reach Norwich.

The first line to link London with Norwich was that via Cambridge and Brandon. This line had opened in stages reaching Bishops Stortford in 1842; Cambridge in 1844 and then reaching Brandon in 1845 to link up with the Norwich and Brandon Railway.

By 1860 the pattern of services between London and Norwich had become well established.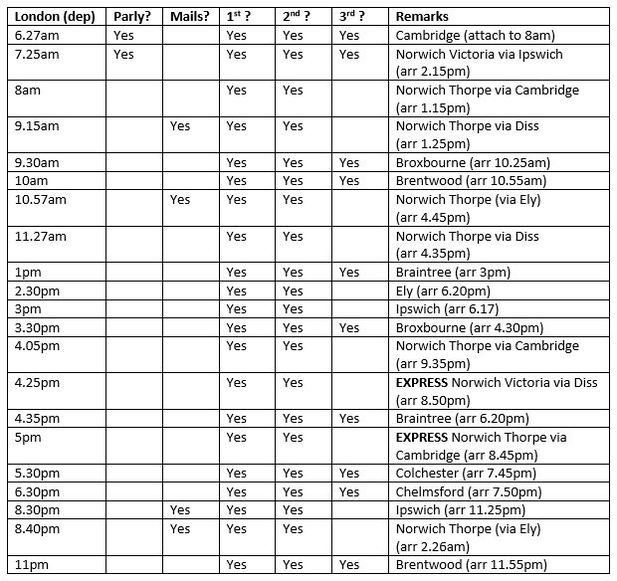 ---
Above, a summary Timetable for February 1860 showing the pattern of services between London and Norwich which is drawn from the published timetable (below)