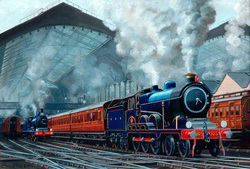 Great Eastern Railway 4–6–0 Locomotive 2505 Hauling Train out of Liverpool Street Station


(c) National Railway Museum/Science & Society Picture Library
---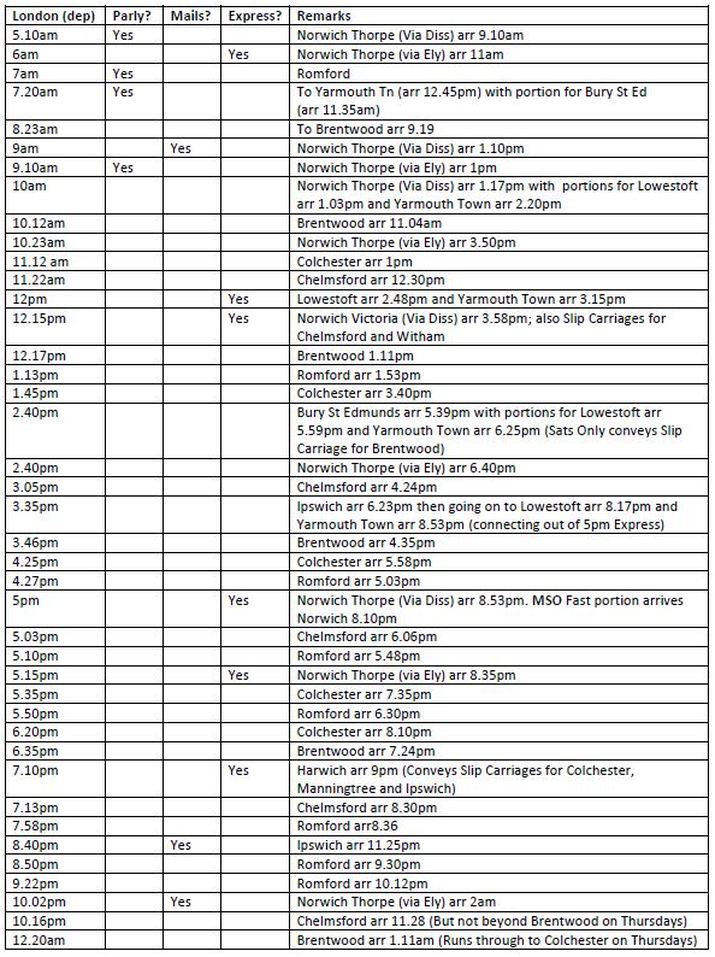 This is a summary of the pattern of services from Liverpool Street in the summer of 1880. 5 trains a day go to Norwich via Ipswich and Diss and 6 trains go via Cambridge, Ely and Brandon. Compared with the 1860 service, this is only an increase of 2 trains (1 via each of the two routes). The importance of Lowestoft and Yarmouth is only notable with two through trains along with portions detached from Norwich services.

The growth in commuting is now very obvious with a recognisable 'commuter' service to Romford with several trains to Brentwood. The nature of a six day working week is evident with the use of a Slip Coach off the 2.40pm train on a Saturday.

Parliamentary services (calling at all stations) continue to dominate the pattern of morning departures.

Study of local newspaper suggests that the basic structure of the timetable didn't change a great deal; there was a recognition of weekend and summer traffic; the numbers of Saturday Only trains increases and there is a noticeable reduction of trains from October to March (or April if Easter fell late in the year). Wholesale publication of 'free' timetables in local papers appears to have ceased around 1885.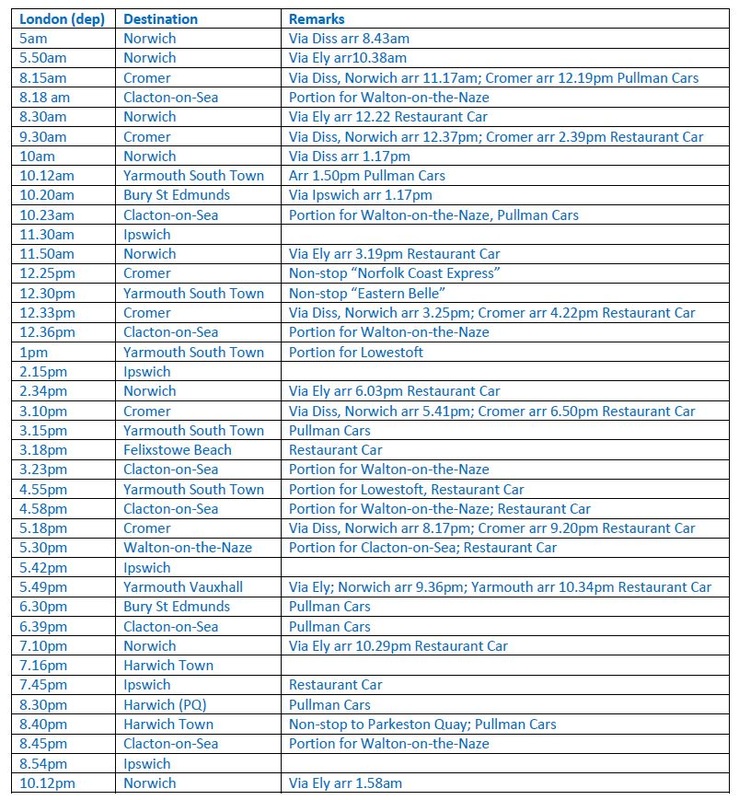 Above is a summary of Liverpool Street departures in the summer of 1922 (as extracted from Bradshaw's) the last full summer service before the great 'Grouping' which saw the Great Eastern become part of the LNER.